Consumer Proposals in Ontario
A consumer proposal is a tool for those who would like to pay off debt. It will offer the creditors the repayment of your debt but at terms that will be more favorable to you, the person who owes them money.
It is used to reduce or eliminate interest payments, reduce the balance of the loan, or extend the duration of the repayment.
Stop Wage Garnishment
Stop Lawsuits
Stop Creditors from Calling You
What Exactly Is A Consumer Proposal after all?
A consumer proposal is a formal offer to your creditors. It shows that you want to honor your obligation to pay the debt, especially before it becomes unmanageable. However, you need some leeway to accomplish this.
Who Can File A Consumer Proposal For You?
Only a Licensed Insolvency Trustee (LIT) can develop a consumer proposal. It is a formal offer that is binding on both you and the creditor and is administered by the LIT. Usually, it consists of an offer to pay the creditors a percentage of the balance, to extend the time to pay, or both. It is limited to five years. You make the payments through the LIT, who, in turn, sends the money to your creditors.
Is A Consumer Proposal Right For You?
Not necessarily. If you owe less than $1,000 or over $250,000, it is unlikely that you will fall under the qualifications. However, mortgage debt, and other exclusions, may make you a viable candidate. In order to decide if you qualify and if the action is appropriate for your circumstances, contact a Licensed Insolvency Trustee.
Contact our office for more detailed information about this process and your situation.
Bankruptcy is not your only option
Bankruptcy is not the only solution when you are in financial difficulties. Canada offers a number of options; among them is the Consumer Proposal. However, that is not the only alternative.
In order to determine the best course of action, you should arrange an appointment with one of our accredited debt counsellors. You can handle this over the phone, video conference or in person.
It is free, and you are under no obligation to proceed. All of our meetings are completely confidential and we in no way judge your actions.
Articles we prepared on Consumer Proposals in Ontario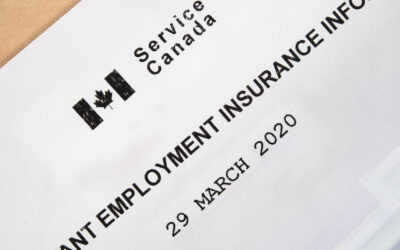 A list of alternatives to CERB repayment if you cannot pay it back What is CERB?  COVID-19 has caused a great deal of economic stress all over the world. Amid this pandemic, a financial support program called CERB - Canada Emergency Response Benefit was introduced in...
We can help you determine whether a consumer proposal is right for you
A Consumer Proposal is your Chance
for a Fresh Start.
Call for a free and confidential consultation at