Insolvency Trustee in Ontario
An Insolvency Trustee is a licensed professional who acts on behalf of creditors and debtors in insolvency Ontario cases. Insolvency Trustees are responsible for ensuring that assets or debts owed by the debtor are administered fairly and according to the Bankruptcy & Insolvency Act (BIA). Insolvency Trustees are also known as Licensed Insolvency Administrators, Bankruptcy Trustees, Debt Settlement Officers, or Consumer Proposal Administrators.
The Role of an Insolvency Trustee in Managing Financial Distress
Insolvency Trustees must be impartial and exercise sound judgment when managing an insolvent estate. The Insolvency Trustee has several responsibilities associated with their role, including advising the debtor on bankruptcy options; preparing a statement of assets and liabilities to be submitted to the court; negotiating with creditors for a settlement of debts that can be paid in full; administering payments made by the debtor; advising on insolvency related matters such as reorganizing a business or personal estate; and providing financial and post-bankruptcy counselling.
Insolvency Trustees help Canadians who are facing financial distress get back on their feet and rebuild their credit score after filing for bankruptcy. An Insolvency Trustee in Ontario provides an important service in helping individuals regain control over their finances, pay off debts, and make sound financial decisions going forward. By working with Insolvency Trustees, Canadians can ensure that they are getting the best advice possible when dealing with difficult financial situations.
The difference between a trustee and a financial advisor.
The primary difference between Insolvency Trustees and financial advisors is the legal authority they possess. Insolvency Trustees are licensed professionals with access to special powers granted by the federal government under the Bankruptcy and Insolvency Act (BIA). This includes collecting debts owed to creditors, selling assets, distributing proceeds among creditors, and acting as an independent third party overseeing bankruptcies. Insolvency Trustees can also provide financial counselling services that help individuals deal with their current financial situation and take actions necessary to rebuild their credit score after bankruptcy.
Financial advisors, on the other hand, do not have any of these special powers because they are not regulated by the BIA. They are primarily focused on helping individuals manage their investments, taxes, and other financial matters related to their wealth. Insolvency Trustees are essential to the financial health of Canadians due to the oversight they provide during bankruptcy proceedings. In insolvency Ontario cases, Insolvency Trustees can help individuals understand their legal rights in a bankruptcy procedure and work with them to ensure that all debts are accounted for according to the terms of the BIA. Insolvency Trustees also provide invaluable assistance for those looking for credit counselling services or debt consolidation solutions after bankruptcy, which ultimately helps ensure better long-term financial stability. Insolvency Trustees are an important part of Canada's overall financial health as they help protect creditors' interests while providing individuals with assistance and guidance on how to improve their financial situation.
Contact our office for more detailed information about this process and your situation.
Articles we prepared on Insolvency Trustees in Ontario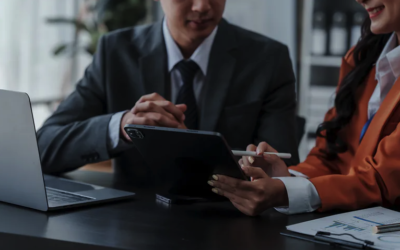 If you have uncontrollable debt levels in your life, either a consumer proposal or bankruptcy might be the option. Nevertheless, it is vital to realize that a Licensed Insolvency Trustee (LIT) administers both. To decide which choice is right for you and walk you...
We can help you determine whether a consumer proposal is right for you
A Consumer Proposal is your Chance
for a Fresh Start.
Call for a free and confidential consultation at