As a Licensed Insolvency Trustee, Dana MacRae can help you with debt management and repayment.
Please see more information on Debt Consolidation Loans below.
Another alternative to bankruptcy is called debt consolidation. Just as the name implies, debt consolidation groups all of your debts into a single payment. This will still allow you to pay off multiple creditors but often will ensure your interest rate is lower. Debt consolidation also gives you relief from the overwhelming feeling of being chased by many creditors. Financial institutions will give you a debt consolidation loan based on a number of factors like job stability, amount of debt owed and credit rating.
What You Should Know About Debt Consolidation Loans
Debt Consolidation Loans in Ontario
Debt consolidation loans are intended to pay off your debts at once. A debt consolidation loan consists of borrowing money from a single lender and using it to pay off any outstanding credit card balances, personal loans, utility bills, etc. Many people find this option more convenient than juggling payments on different types of loans since there will be only one bill to pay every month with a single interest rate.
When should you consider a debt consolidation loan?
If you're struggling to stay on track with your debt repayments, a consolidation loan could be the solution. Single payments with only one interest rate may save money every month. Unified payments will also help you to budget your monthly expenses.
Are there good and bad types of debt?
Though not common knowledge, there are two different types of debt. Good and bad, and both can be helpful in specific ways. Good debts are the ones that can help you to increase equity or boost earnings, like a house mortgage or a student loan. Bad debts are usually the ones generated by expending, like credit cards and personal lines of credit.
A debt consolidation loan is often suggested as a course of action when bad debts that pilled up. For example, suppose you've accumulated thousands of dollars in credit card balances over the years, and your interest rates keep rising while they're collecting on these payments. In that case, it might be time to consider consolidating!
Does debt affect my credit score?
Managing your debt can help you maintain a good credit score. If, however, unpaid debts are sent to collections and not paid back on time, this could harm your credit.
What debts can you consolidate?
A loan can consolidate several types of debt. They usually fall under three categories:
Credit Card Debts
Multiple credit cards can pile up quickly, and they usually have a high-interest rate.
Personal Loan Debts
Repaying multiple personal loans made for big purchases, home renovations, and emergency expenses can become a nightmare. You may want to consolidate these debts on one loan so that things are more straightforward when it comes time for repayment!
Utility Bills
Accumulated utility bills can damage your credit and finances, not to mention your comfort if service is interrupted. You can consolidate your gas, hydro and other utility bills into a single loan.
Debts not eligible for consolidation
Good debt (mortgage and student loans) does not qualify for consolidation. Car loans and taxes owed to CRA also cannot be included in a consolidation loan.
Do you qualify for a debt consolidation loan?
To qualify for a debt consolidation loan, you'll need to prove that your income and spending habits are stable. You can do this by providing the following details:
Stable income – You will need to show your potential lender that you will be able to pay your loan. Usually, you can use a pay stub or a letter from your employer demonstrating your earnings to do this.
Necessary Amount – Your lender will want to see how much debt you need to repay.
Credit score – Your credit score will show your lender how likely you will repay your debt and how long it will probably take you to do so. Low credit scores do not mean you will not qualify for a debt consolidation loan, but it will most likely affect your interest rate.
Can you qualify for a debt consolidation loan even with a bad credit score?
If your credit score is below 660, there may still be debt consolidation loan options available. Though many lenders only offer loans to Canadians with good or excellent scores (710 and higher), some specialize in helping people like you improve their financial health over time by combining multiple debts into one easy payment plan!
How can I obtain a debt consolidation loan?
Dana Trustee Licensed Insolvency Trustee will help you determine the best course of action in your situation. If we feel a consolidation might be beneficial to you, we will help you prepare your documentation and select the best lender for your situation.
What You Should Know About Debt Consolidation Loans
Articles we prepared on the subject of Debt Consolidation Loans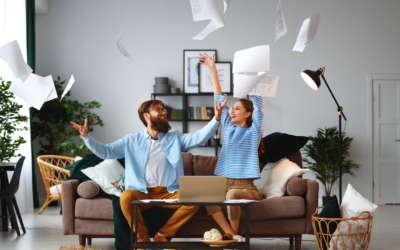 All debts are the same. But, as the debts can have positive or negative consequences, they are commonly classified as good debt or bad debt. Choosing whether a debt is good or bad depends on an individual's financial situation, including how much they can afford to...
We can help get your credit card debt under control again.
Debt Management Advice Absolutely
Free of Charge!
Call for a free and confidential consultation at